As part of our regular schedule of projects for NRC Services, we have installed a floor in a Simulated Hospital that will provide a training facility for healthcare students at Sheffield Hallam University.
This latest addition to the University's state-of-the-art facilities further complements the existing range of healthcare environments that are as close to clinical reality as possible.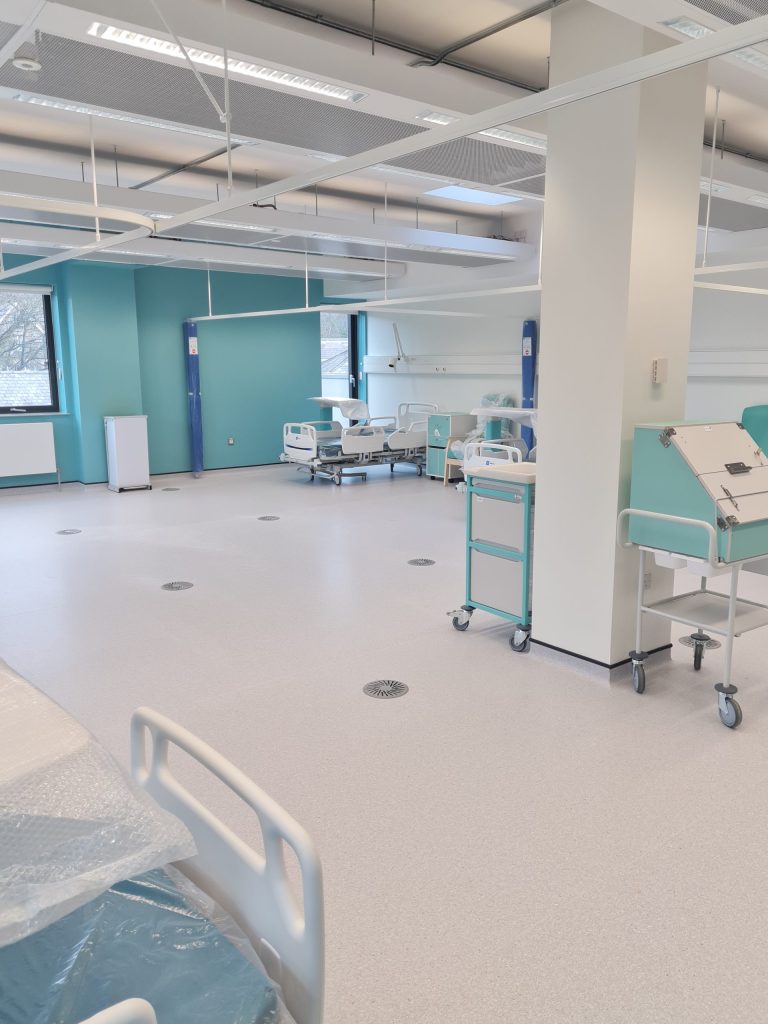 Featuring a raised floor for computer access, our first job was to lay a 342m2 plywood floor on which to lay 342m2 of Tarkett IQ Granite vinyl flooring. We then added 170m2 of Tarkett skirting and 132m2 of Burmatex Osaka carpet tiles.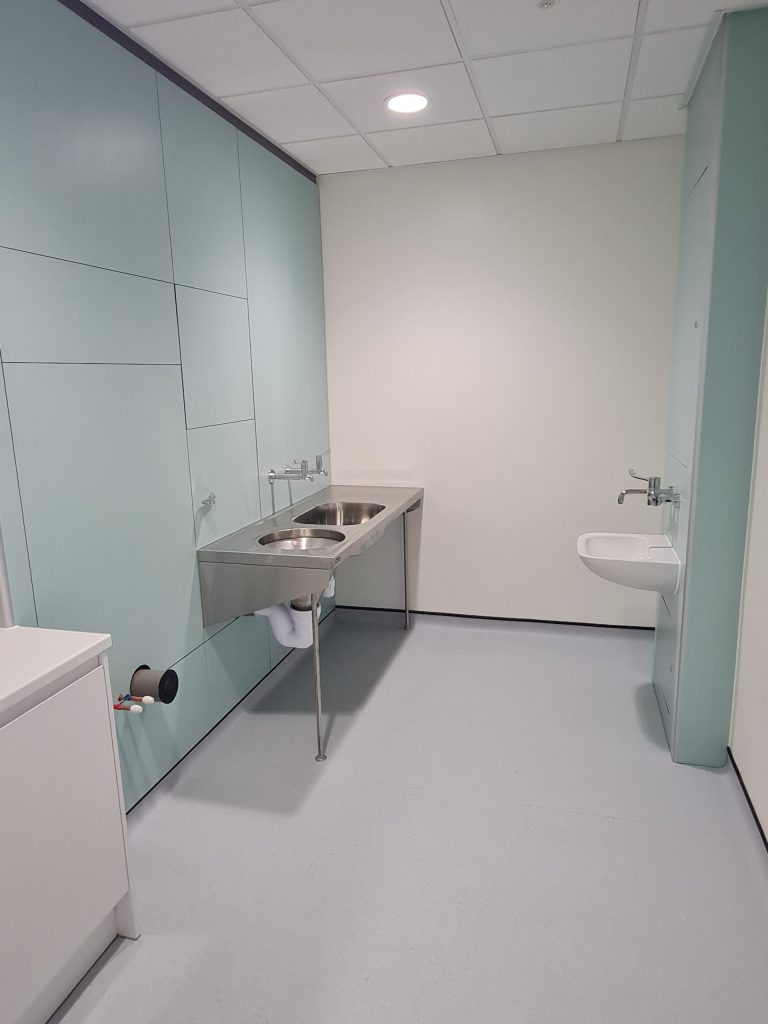 To complete the project, we used 24m2 of Altro Pisces vinyl and 42m2 of cove skirting.
Commenting on the work, Richard Lyne, Building Division Director at NRC Services, said: "This area is designed to be as close to real life hospital wards, with fully working toilets, showers and sluice room, with sophisticated technology simulation to give the students a great start in their career  there was only one flooring contractor for the job, our preferred supplier, Cumberlidge.
"The Cumberlidge operatives are always pleasant, professional and their standard of work is second to none; that was certainly the case with this latest project for Sheffield Hallam University."
Concludes Richard: "We've worked with Damian and the team at Cumberlidge for many years now and I wouldn't hesitate to recommend them to anyone looking for the best commercial flooring company in the business."