We've recently completed a fantastic wall cladding project for two new build amenity blocks at the hugely popular Clumber Park Caravan & Motorhome Campsite in Nottinghamshire for The Caravan & Motorhome Club.
The main contractor – who we contracted too – was Dale Contractors Ltd from Burnley. Working with Dale Contractors for the very first time in our long history, was a pleasure. Their team were extremely professional to work with and complete this leisure project.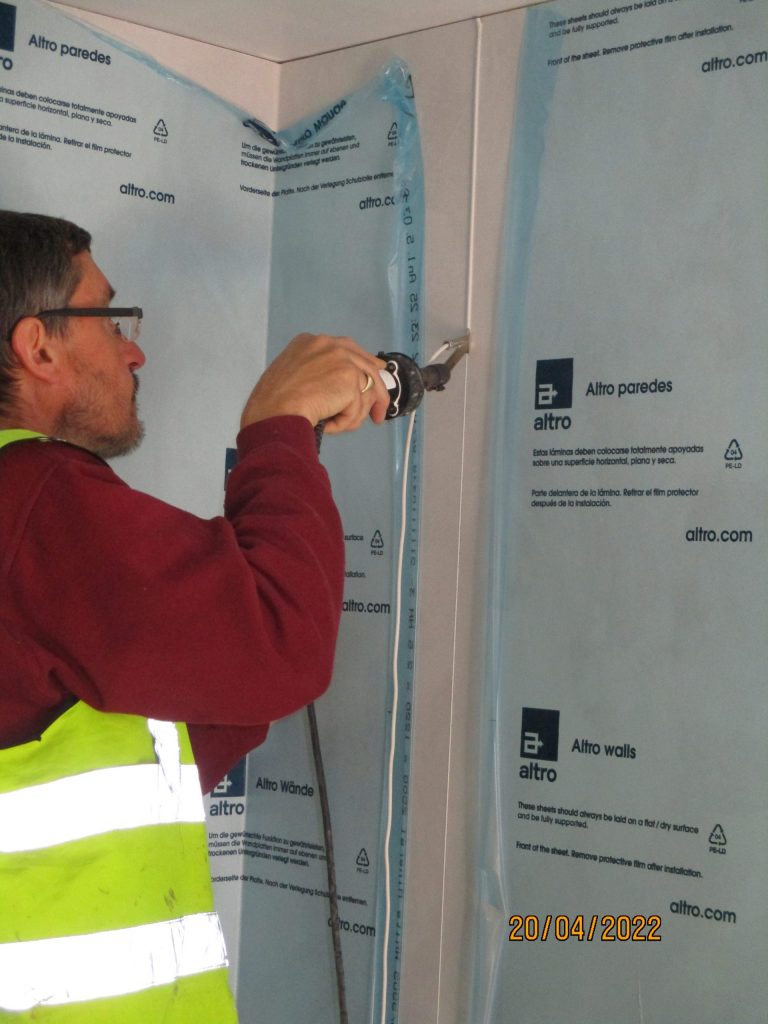 Following a site consultation, in each of the new amenity blocks we installed 514m2 (around 200 sheets) of Altro Whiterock Walls Designs in two colours: White Mineral and Cool Mineral. The sheets were fitted using with a mixture of both welded joints and two-part trim joints, depending on the location of the joints.
This particular scheme will now provide first-class amenities for a 90-pitch block and an 80- pitch block for visitors and tourists to Clumber Park for many years to come.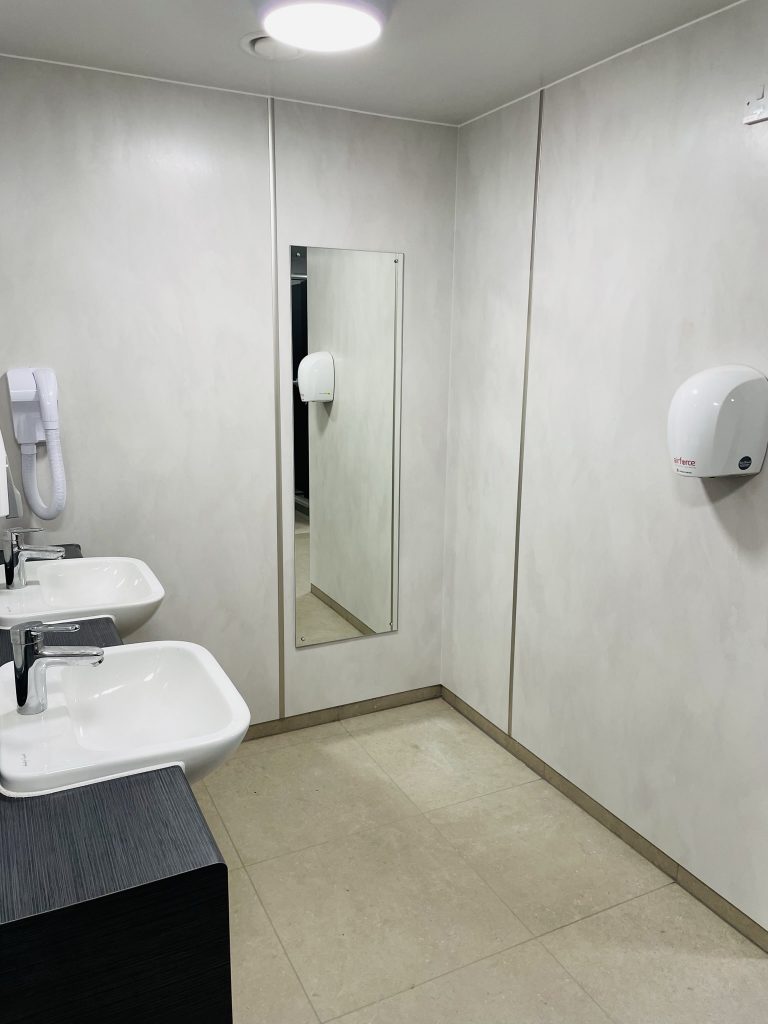 Commenting on the project, Chris Tyson from Dale Contractors Ltd, said: "I can vouch that Cumberlidge were a very professional and reliable company to deal with. The standard of works on site was to a high grade and the management always made sure that the work was done in a timely fashion and maintained programme schedules."