A community basketball court within the grounds of the Northern General Hospital in Sheffield has been brought back to its former glory.
During the pandemic, the 630 m2 basketball court, which is located near the Osborne Wing for Spinal Injuries, was used to store PPE for the hospital's staff and other local healthcare professionals.
Outlines Damian Bradley, director with A Cumberlidge: "With pallets of PPE being delivered and collected on a weekly basis, the court's floor took a bit of a hammering to say the least! So, the estates team at the hospital contacted us to see if we could refurbish the floor ready for local basketball players to return.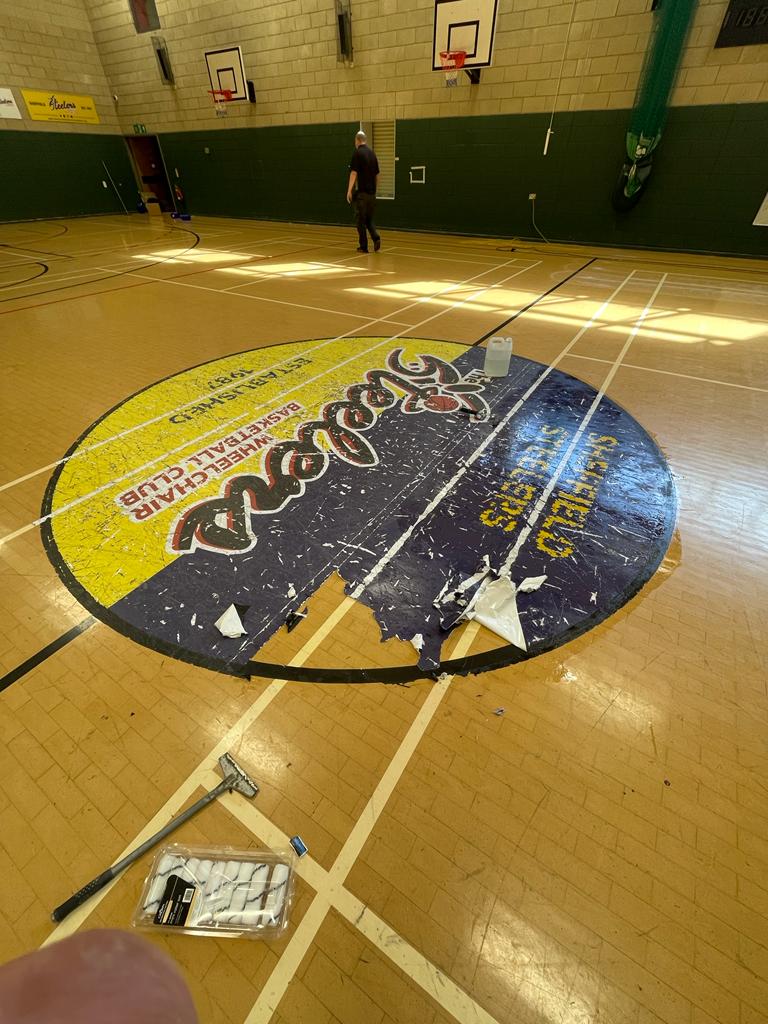 "The Cumberlidg team did us proud by sanding back the floor, stripping the centre circle branding back (and repainting it) and applying several coats of varnish to bring the sprung wooden floor back to life. The results speak for themselves as the photos demonstrate!"