Christ Church in the Fulwood parish of Sheffield has undergone a complete refurbishment and the A Cumberlidge team has proudly played a key role in the project.
Located on Canterbury Avenue, the first stone of the church was laid on 16th August 1837 and the building was Grade II in 1973.
Explains Damian Bradley, director at A Cumberlidge: "We have gained extensive experience working on similar projects over the last few years and, whilst refurbishing and restoring old buildings is always a challenge, the finished results always end up exceeding client expectations.
"The church covers an extensive area with seating both on the ground and first floor alongside a number of amenities including a kitchen and toilet facilities. There are also quite a few stairs and steps in the building!"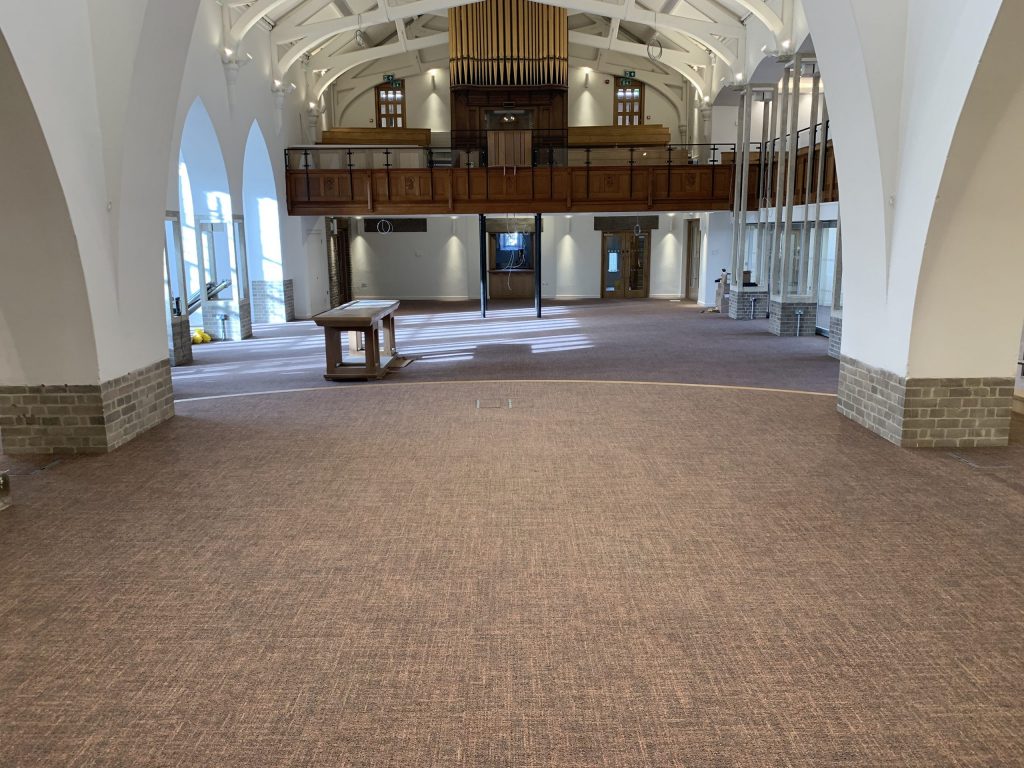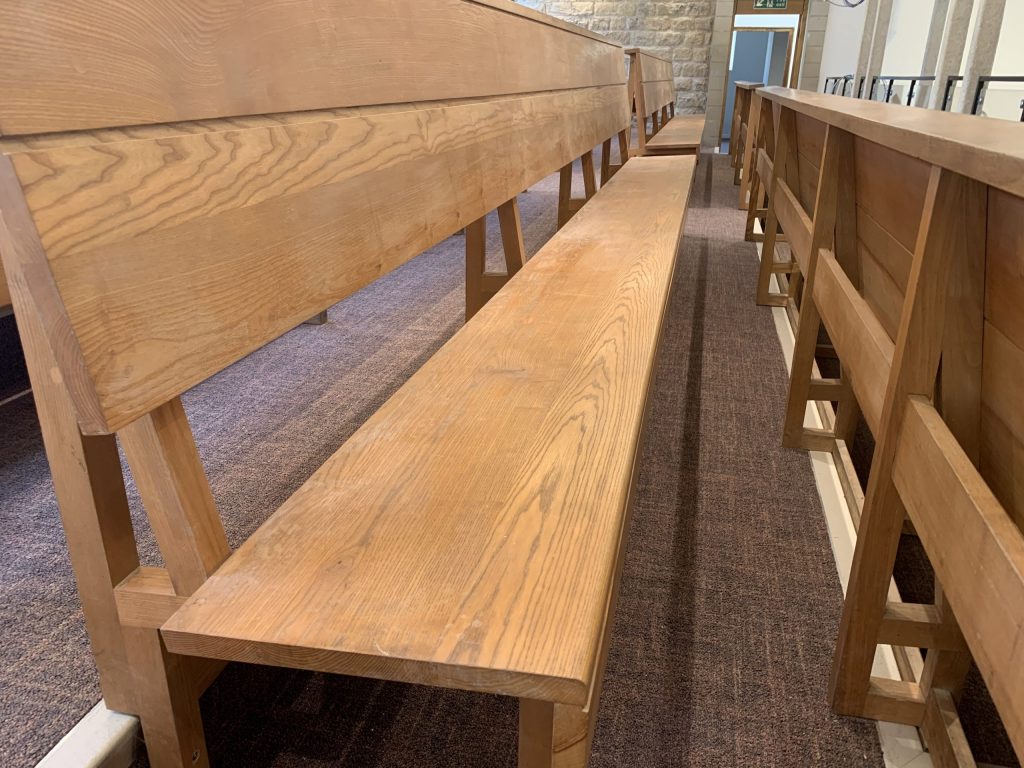 Continues Damian: "Working alongside the architect and main contractor, the team prepared the substrate as required ready for installation. They then went on to lay 600m2 of Ege Reform Calico carpet tiles in Beige Clay, 20m2 of Altro Stronghold 30 sheet vinyl in Dolphin, 82m of Gradus ADXT4 with Xtra grip inserts in Pumice and17m of Gradus ADXT1R inserts in Snowdrift on the various steps and nosings.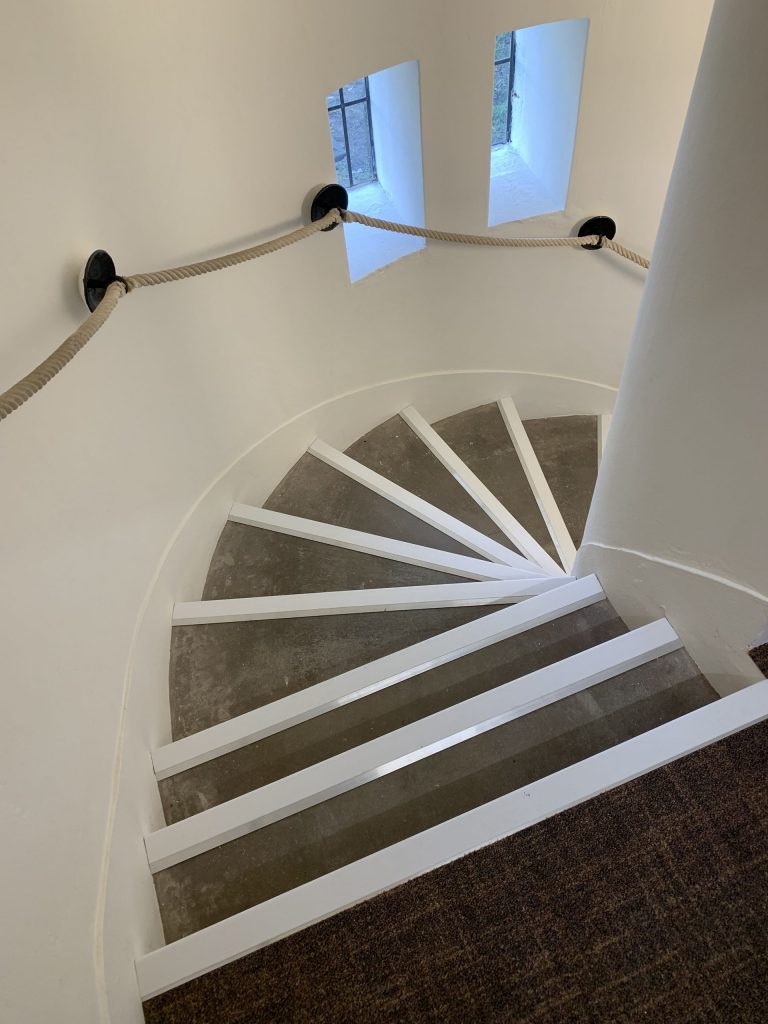 "We also completed several areas of ceramic wall tiling including 53m2 of Craven Dunnill 600mm x 300mm x 10mm PC Porcelain Mountain Stone Natural Finish, 24m of Craven Dunnill 600mm x 85mm x 10mm PC Porcelain Mountain Stone Bull Nosed Natural Finish skirting tiles and 16m2 of Desso Protect matting tiles.
"In the hallways and toilets, we laid 46m2 of Craven Dunnill 600mm x 300mm x 10mm PC Porcelain Mountain Stone Structured Finish. Before we installed the tiles, however, we laid Schluter DITRA 25 anti-fracture matting to ensure longevity.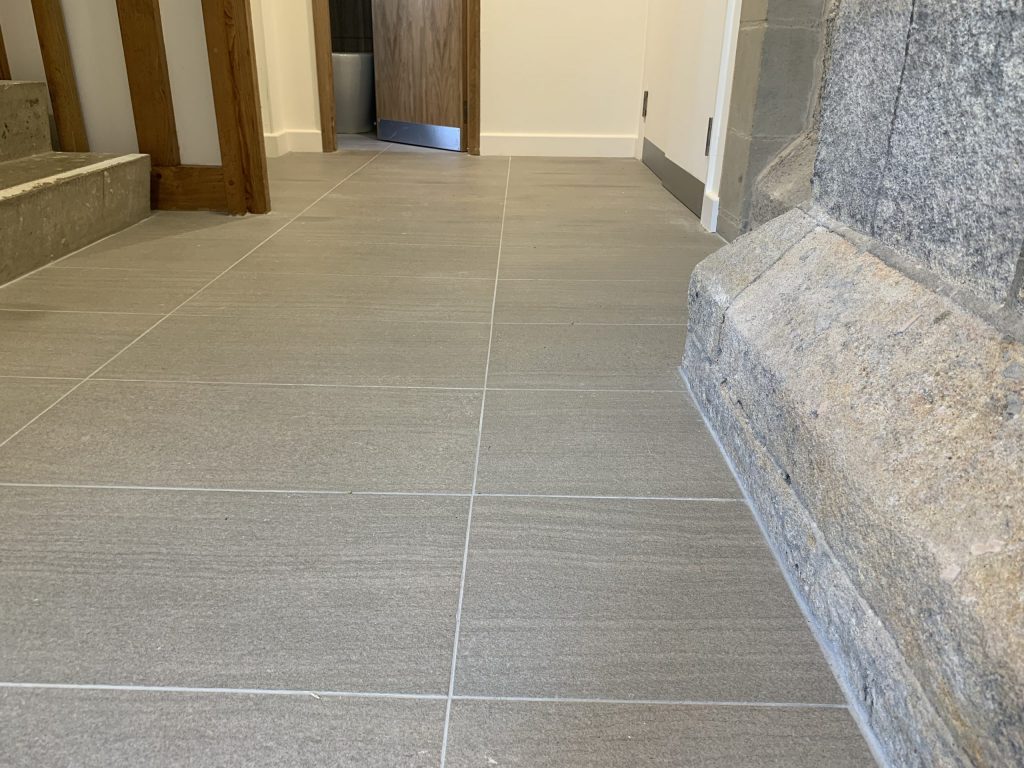 "Finally, we fitted 30m2 of Hy-Plast standard white hygienic wall cladding to the kitchen walls. Sheet size 2500mm x 3000mm x 2.5mm."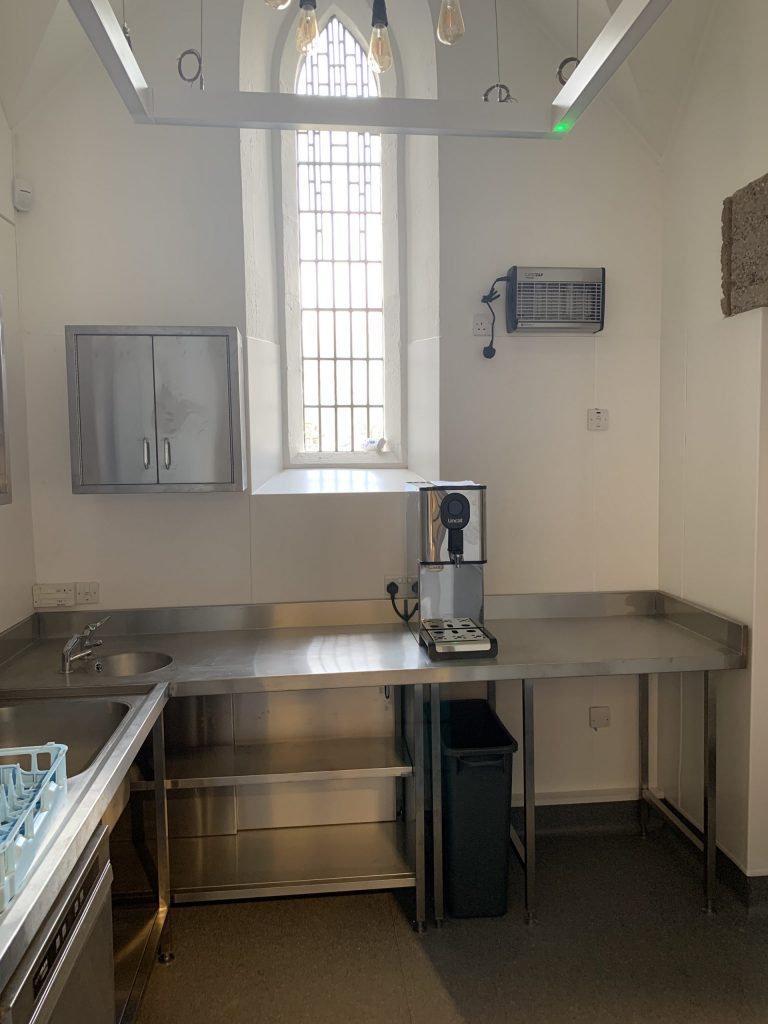 Concludes Damian: "The before and after photos really do speak for themselves with this project. All parties are delighted with the finished result and the church is looking forward to welcoming parishioners to their newly refurbished place of worship that is now fit for the 21st century and beyond."