As part of ongoing refurbishment work on Firth C Floor Corridor at the Northern General Hospital in Sheffield, we have prepared and installed brand new flooring in the corridor areas leading to these busy wards on C level.
"As with every healthcare project we complete, it is our objective to minimise disruption to the working environment for the benefit of both staff and patients. So, working closely with the hospital estates team, all of the work required was carried out outside of normal working hours," outlines Damian Bradley, project manager for A Cumberlidge.
Continues Damian: "The first part of the project was to remove all of the existing sheet linoleum and abrade the substrate to remove any residual adhesive. To smooth the existing substrate we used Tremco CS150 primer and Tremco SX500 smoothing compound, all in readiness to receive the new sheet vinyl floor covering.
"The team then began laying 213m2of Tarkett IQ Granite in Colour 382 as the main field of flooring within the corridors. They then added a 200mm wide border either side of the main field and, using the Swedish method, turned the sheet vinyl up the perimeter walls and columns by 150mm. For this particular element we used Tarkett IQ Granite in Colour 383 to form a contrasting border to the main walkway whilst creating a hygienic seal and facilitating efficient daily cleaning."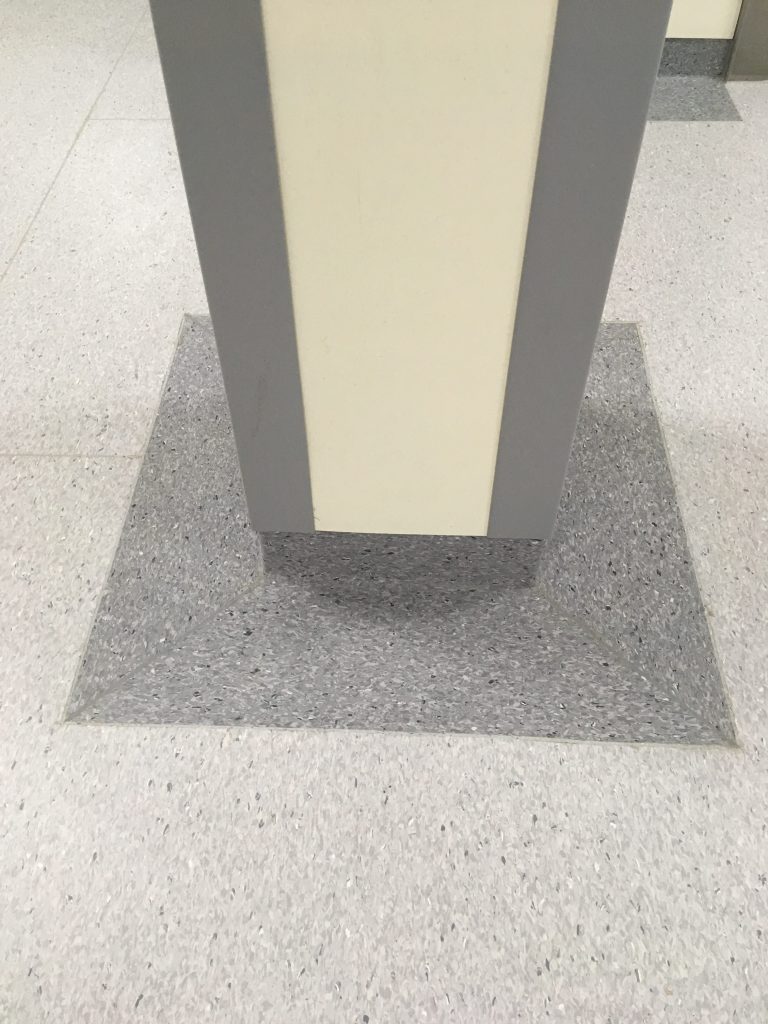 Commenting on the finished flooring, Pete Trenchard, estates manager (design) for Sheffield Teaching Hospitals said: "The Cumberlidge team didn't disappoint with the quality of workmanship but, on this occasion, what really pleased me was the competent manner the fitters carried out the installation, through the night, whilst observing and working with the hospital staff, ensuring emergency access to the wards for the crash team and the like. The works were a great success and very well self-managed following my initial input and brief."
Concludes Mick Hodgson from main contractors O&P Construction Services: "Once again, I can't fault the work delivered by the A Cumberlidge team – it's always a pleasure working with Damian and his colleagues."